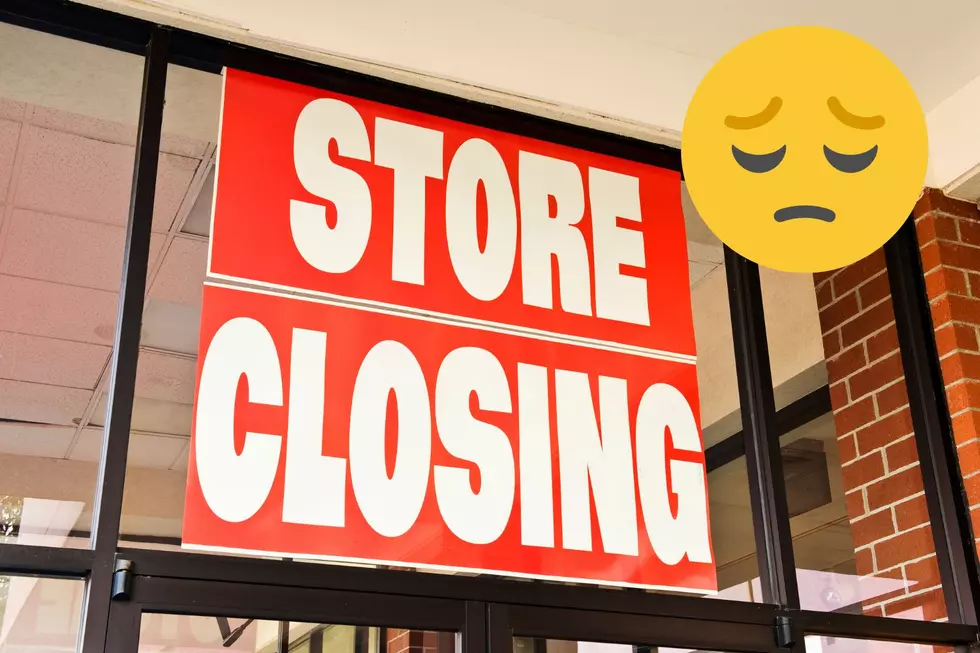 A Favorite Colorado Retail Location Closing This Week After 30 Years
Canva
Another Colorado closure is on the way this week as we say goodbye to this iconic retail location after 30 years. Is this a sign of things to continue in 2023?
Colorado Retail Store Giant Closing After 30 Years
The theme of 2023 so far seems to be losing favorite restaurants and retail shops around Colorado. Last week we told you about losing a great local BBQ restaurant, and also the McDonald's on the 16th Street Mall after 40 years. Now an iconic Colorado retail store that's been in business since 1993 is locking up shop this weekend.
Another 16th Street Mall Store Closing For Good
When they announced the construction of Denver's famous 16th Street Mall. people got excited to see such a favorite spot getting a nice facelift. Two iconic mall mainstays weren't excited enough at the forthcoming changes to hang around though. McDonald's, which we talked about, and now it's been made official that the TJ Maxx on the 16th Street Mall will be locking its doors for good this week as well. In an interview with our partner Denver 7, a TJ Maxx representative said:
While we are always assessing and reviewing our real estate strategies, the decision to close any store is one we make with thoughtful consideration. We are grateful for the loyalty of our Denver customers and invite them to visit our nearby stores to continue to find great value.
When I was a kid, I'd go into TJ Maxx whenever I'd go to Mediaplay which was TJ's neighbor for many years. For a long time, that was the closest TJ Maxx around. With the catchy jingle they had in their commercials, how could you not want to shop there? Remember this?
It'll be interesting to see which businesses remain in place as the construction of the Mall is scheduled to continue through sometime in 2024. Let's be honest though, the homeless situation around Downtown Denver is probably the worst it's ever been, and as nice as something may be, if people don't feel safe, they're not going to go there. That area was sketchy when I was a kid in the '90s, I'd imagine it's way worse in 2023, especially post-pandemic. The final product of this revamped Mall will be interesting for sure.
These 11 Colorado Restaurants Featured on National Food TV Shows Have Sadly Closed
These Colorado restaurants once rose to fame as part of national broadcasts on the Food Network. Sadly, they are no longer in business. Scroll through the photos below to see these long-lost favorite places in the Centennial State.
Most Missed NoCo Hot Spots and Bars