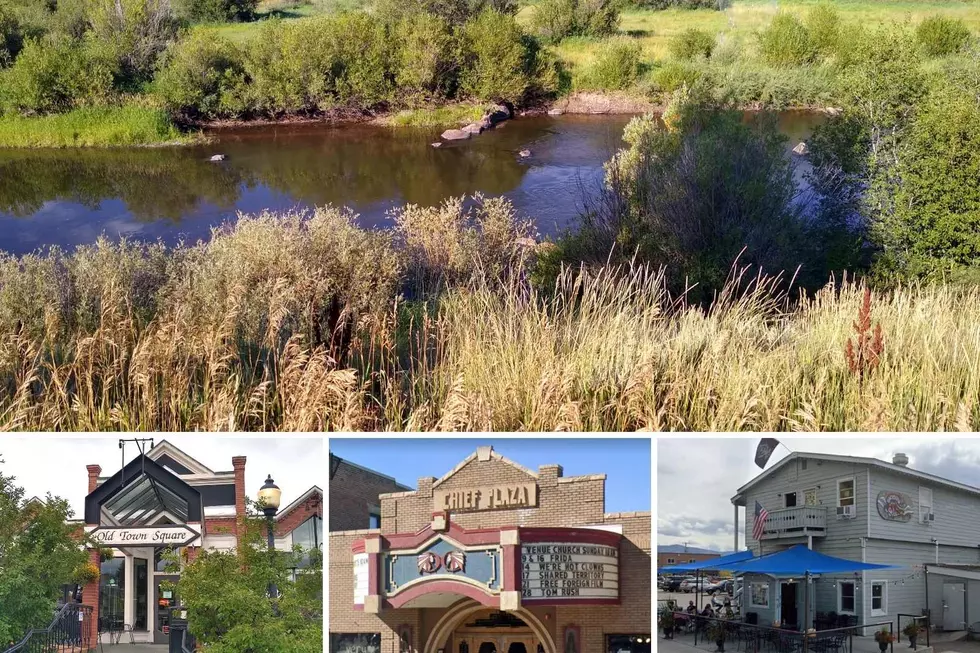 5 Interesting Things Fort Collins Has in Common With Steamboat Springs
TSM/Dave Jensen, Google Maps, Canva.com
It's about three and a half hours in the car to get to Steamboat Springs. It's not often that many people travel to Steamboat to see the things it has in common with The Choice City.
Steamboat Springs, a.k.a. "Ski Town, USA," as it's known is definitely all about skiing; hotels and condominiums are everywhere, whether you stay at the village itself, or in town. If you spend time there during the summer months, you'll find lots of mountain bikes; but that goes for a lot of places. What are some things that Fort Collins and Steamboat have in common?
Fort Collins is only seven years older than Steamboat Springs, with the former being established in 1883, and the latter in 1900. The Steamboat ski resort didn't come along until 1963, originally knows as Storm Mountain Ski Area. Obviously, skiing is one of the things that the two towns do not have in common, and that's O.K.
THINGS THAT FORT COLLINS HAS IN COMMON WITH STEAMBOAT SPRINGS
RIVERS 
The Yampa River in Steamboat Springs is a beautiful waterway that runs along the southern part of town. It's perfect for fishing, as well as tubing (when water levels are acceptable.)
The Cache la Poudre, Colorado's only nationally recognized "Wild & Scenic" river on the north side of Fort Collins is fantastic for all sorts of recreation including the Whitewater Park.
OLD THEATERS 
Steamboat's Chief Plaza Theater dates back to 1926, when it was opened by Harry Gordon, a Native American. They are currently working on turning the old theater into a new community events center for concerts and such.
The Aggie Theater, on South College in Downtown Fort Collins, dates back to 1916 when it was a furniture store, From 1951 until 1990 it was a movie theater. In 1995 it was turned into the concert venue that stands today.
BEAU JO'S
There are only six current Beau Jo's locations across Colorado, with one of them being on the main street (Lincoln) in Steamboat Springs. The classic Colorado Mountain Pies, started out in Idaho Springs and keeps things fresh and unique, while caring about their communities.
It was great when Beau Jo's of Fort Collins was on the corner of Mountain and College: Mountain Pies on Mountain. Today they are located at College and LaPorte.
OLD TOWN SQUARE
Steamboat Springs has their own Old Town Square, which has nearly 20 shops including boutique shops, a coffee shop, ice cream and more. It's not far from the Old Town Hot Springs, which Fort Collins does not have.
Old Town Square in Fort Collins has existed for decades, with many great stops, including Coopersmith's and Lucky Joe's to the the south, and Little Bird and Ben & Jerry's to the north.
BACK DOOR GRILL
Walking in Steamboat you'll find all sorts of places to grab a bite, including Back Door Grill that began operating in 2014. Their blue tarps have become signature features.
After having success in Steamboat for seven years, Back Door Grill decided in 2021 that their second location should be in Fort Collins, near the CSU Campus off of Laurel and Mason.
25 Life Hacks Fort Collins Residents Need to Try Right Now
Living in Fort Collins is great, but it could be even better. Read on to see 25 life hacks every Fort Collins resident needs to try, according
to Reddit
.
Have Family in Town? Impress Them at These 26 Fort Collins Restaurants
Whether you have in-laws in town or just need a new date-night idea, these 26 Fort Collins-area restaurants are sure to impress. Read on to see the eateries that Northern Colorado residents recommend.
12 Questions to Never Ask a Fort Collins Native
Fort Collins residents are friendly, but we're also proud — and sometimes, there are just places you shouldn't go. Read on to see the 12 questions to never ask a Fort Collins native.