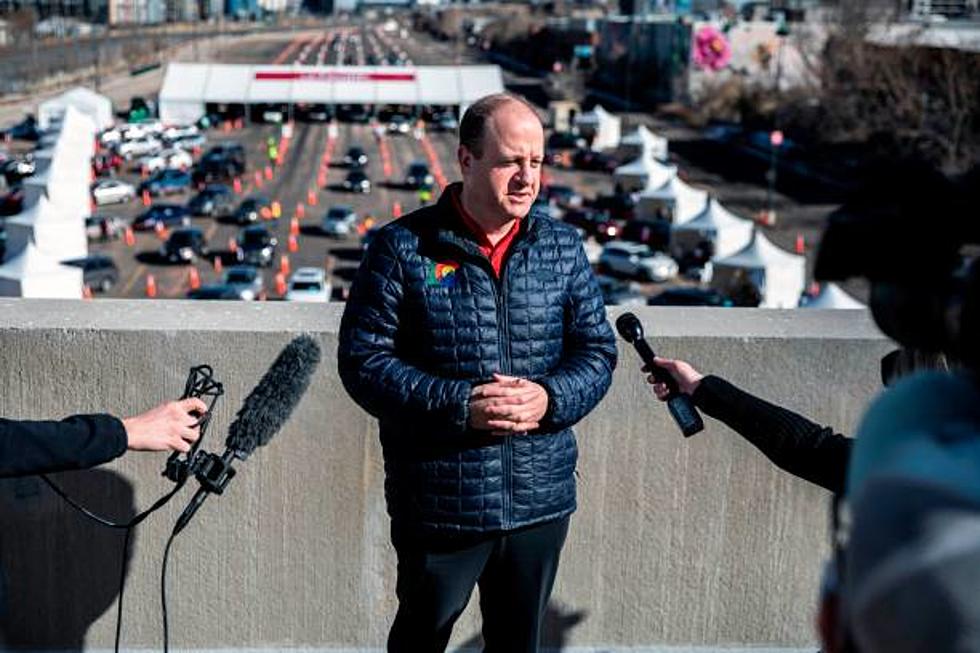 4 Colorado Mass Vaccine Sites Now Offering Walk-In COVID-19 Shots
AFP via Getty Images
An appointment to receive a COVID-19 vaccine at multiple mass vaccine sites in Colorado will no longer be necessary.
Beginning Wednesday, April 21, The Ranch in Loveland, the Colorado State Fairgrounds in Pueblo County, Ball Arena in Denver County and the Grand Junction Convention Center in Mesa County will all accept walk-in or drive-in appointments to receive a COVID-19 shot, according to the Coloradoan.
"There's no more excuses," Governor Jared Polis said when making the initial announcement regarding the now appointment-free vaccination sites. "It's free, quick and easy at multiple sites across the state."
Governor Polis said allowing walk-in vaccinations was not a decision made due to the state having more supply than demand of vaccines, but rather, is an effort to reach the people who have put off getting the vaccine and aren't necessarily against receiving it.
"For those of you who have been putting it off, now's the time to get it," Polis said. "Maybe you've thought, 'Hey, I'm 24 and healthy, I want to let my elders get it first.' Well, guess what? Now it's your turn."
Polis reminded Colorado residents that all vaccines currently available are effective against all COVID variants that are present in the state; the Governor also said he expects the Johnson & Johnson vaccine will likely be available again next week.
Polis added, "We all want to experience the end of this pandemic, and the sooner that we can achieve the vaccination levels so that the virus has no place to go, no place to spread, the sooner we can get back to normal."
Operating hours for the participating mass-vaccination sites are as follows:
The NoCo Virus Tracker articles are made possible by our partners, the Keep NoCo Open campaign that reminds citizens to wear a mask, wash your hands, physically distance and support local as Northern Colorado recovers from the COVID-19 pandemic.
Keep NoCo Open